What Luke Cage Taught Me.
I giggle every time I say 'Morning Coffee'. It goes back to the stent I spent binge-watching Luke Cage. In this black superhero Netflix series, morning coffee was code for sex. 
This morning it happened again, I was writing something out in my head and those words made an entrance. In mid-giggle, though I realized that for me, morning coffee isn't about sex or actual coffee, It's about doing something that awakens you and soothes your soul. For me, it's crafting.
When Nocturne Curio, my Etsy shop, first opened I had chosen hair accessories was my focus. The unique thing about my products would be that they would all be a bit over-the-top. You know, a headband with a miniature squirrel topiary and nest of apple's piled high,  type of stuff. 
I had only been opened three months when COVID hit. I wasn't worried about my business at first. It wasn't until I experienced a month of no sales that I begin to question everything. But closing was not an option. So I started focusing on making smaller items, like hair combs and clips. I would spend $10 on a cute set of cupcake hair clips during a pandemic. I hoped that others would too.
It wasn't long before hair clips turned into earrings, necklaces, and bracelets. A piece of me felt like I was veering off the original blueprint for my business. This feeling became magnified when I decided to offer sculptures and trinkets that one would use in ritual or magical workings. Yea, I definitely felt like I jumped off my original plan and hopped across a 50-foot lake with that one.
Some days I will wake up at 5:00 am and make a set of hair clips. Then maybe do some computer work for my business or for some fo my clients from my internet business I started last year. I may then make a pair of earrings or craft a Melanin Goddess statue. Maybe sprinkle some social media marketing in between,...the list is neverending. Especially if I'm off from my weekday 9 to 5. Some times I feel all over the place and for a new business owner that can be both maddening and detrimental.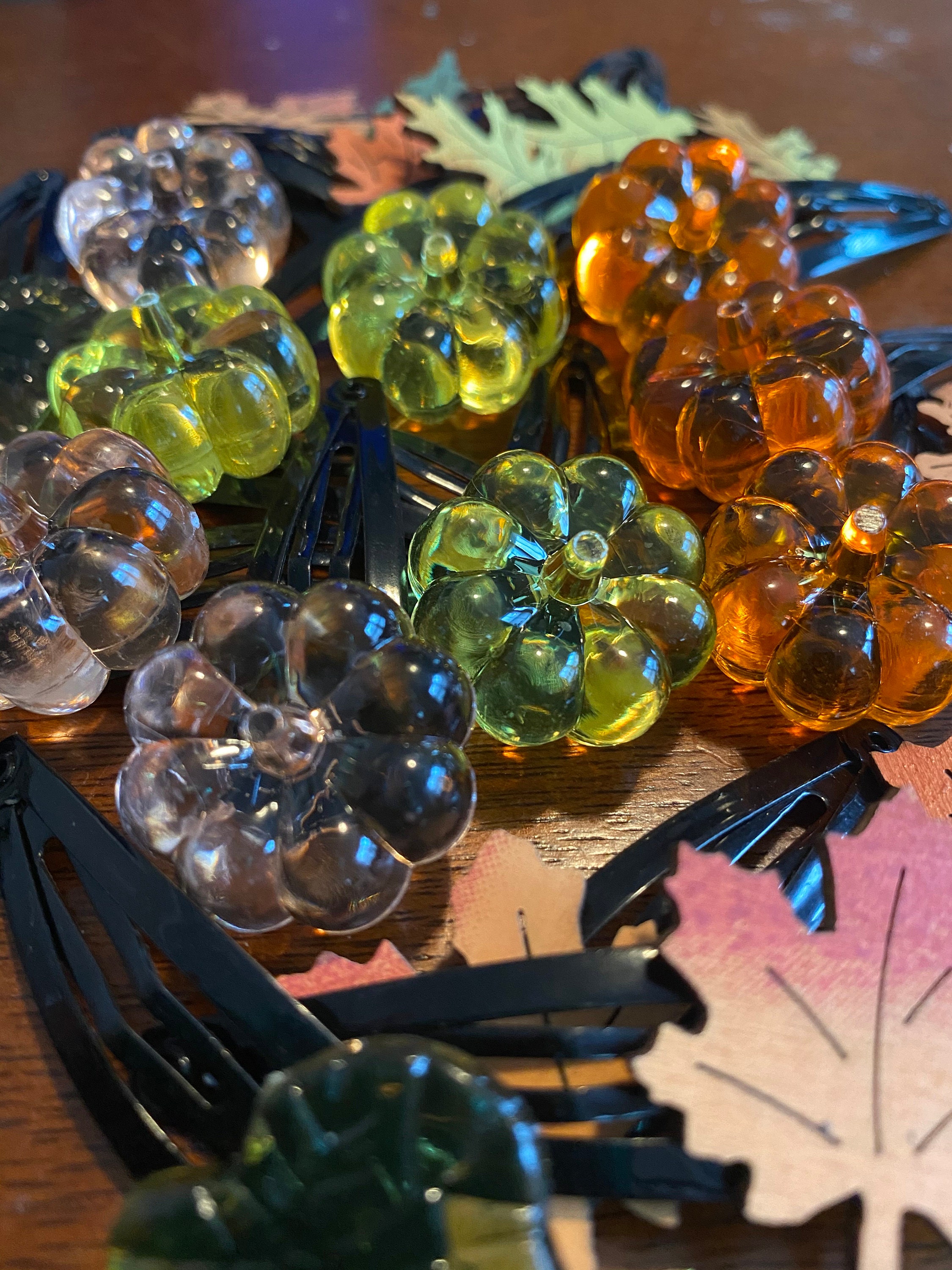 This morning I woke up early. In my head, I tried to write out what I needed to do for the day. I decided, before I did anything, I would make these fall leaf and acrylic pumpkin hair-clips, an idea I have been toying around with for a few days. As I made them I thought how amazing it would be to take some nice photos of them outside in the rays of the sun. And that's when it hit me.
I make many different items and I have been trying to find a way to connect them. But it was already done. I am the connection! I'm a spiritual being with a gift for creating things. Everything I make is infused with goddess energy. The fact that my gift is also satisfying to me, like a good cup of morning coffee, is just a bonus!
For my business owners, what is the theme of your business? For my non-business owners' what's your morning coffee?